Entrepreneurs need to have a solid hiring process because recruiting the right candidate is crucial for business success. Many industrialists have great instincts in judging people, but recruitment decision has to be based on rock-hard, objective factors. Entrepreneurs can choose a reliable applicant matching platform to reduce the time going through the piles of resumes.
Before moving forward to learn the secrets of hiring ideal people in a company, let's get to know the benefit of introducing Recrout, an ATS Platform. The applicant tracking system makes the hiring process beneficial for recruiters and candidates.
Speed recruiting processes like open job posting on multiple sites and repetitive tasks like sending notifications and scheduling interviews with candidates. 
Enhances the recruiting quality because the inbuilt smart algorithms prioritize ideal candidates. So, no time is wasted on interviewing those who are not a good fit for the position.
Significantly improves candidates' engagement as well as experience. Candidates find it easy to access and apply for the job. Timely communication also adds to the candidate's positive experience and can accept your offer, reapply or recommend your company in the future. 
Offers analytics and reporting to gain more insight and make data-driven decisions.
Manual work involved in the hiring process to find the perfect candidate is significantly reduced allowing the HR team to concentrate on other relevant efforts and responsibilities.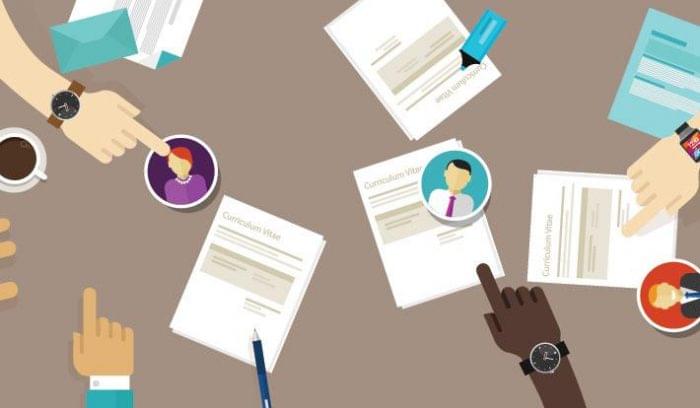 Recruitment tips on how to hire the right talent
Identify the talent you are looking for in the position
Consider a talent strategy to bring clarity to the recruitment process. A definition of what you want and what to expect from every role ranging from executive to downwards is helpful. It helps to hire the right employee, who blends in your company culture and role.
There will be no need to plug holes as you will find ideal staff that will make your business perform, flourishes and progress. You can start with an existing top-performing employee and fill a worksheet around his/her profile before starting the recruiting process. It helps to look for candidates sharing the same attributes and characteristics.
Never make hasty decisions
Candidates look good on paper or possess the necessary skills needed for the position. They may not have the individualities that align with your business culture. Ask questions associated with key characteristic traits, which each potential team member has to carry before moving to the next interview phase.
Key characteristics to look out for are respect, empathy, calmness, humility, non-judgmental, excellence, and teamwork.
Bring existing employees onboard
With your existing employees highly involved, especially the senior staff who will be working with the potential staff you are planning to higher right from the start is helpful. During the face-to-face interview, the potential candidate gets a chance to meet with the senior department member with whom they will be directly working.
In the last interview prepare for a group presentation, where the candidate offers a presentation before the entire team. It shows how the candidate prepares, communicates as well as other tangibles, which are invisible in the interview setting. You gain a chance to find out if the candidate will fit in the department or will the other team members engage with him/her or will he/she be able to handle variabilities.
Recrout is on Twitter and other social channels. You can read a lot about how their recruitment program helped other entrepreneurs on social media.